As I have mentioned recently on this blog, I'm in the market for a new laptop computer. I'm tired of big, bloaty, excessively hot, heavy computers so I'm looking for something that is small and lightweight, yet powerful enough to do some development on. With my home entertainment center all set up and performing at peak, I have no need to invest in a decent graphics card or a ton of RAM, although these things would be useful while doing some development work.
Over the last few days I've looked at several different contenders and have come up with the following shortlist. This list can still change and it even includes an HP (even though I had sworn off them). This research has demonstrated to me that buying a business laptop (which all of these unilaterally qualify as) is a much more expensive affair than buying a consumer laptop. The HP that is quickly going to waste and was my previous laptop was purchased for under $700 before warranty. These business notebooks are minimum of about $850 before I spec them up.
Anyways, enough dilly-dallying. Here are my contenders. I've chosen them based on price, size, weight, sexiness and heat dissipation (one of my major factors!).
Dell Studio 15
Processor: Intel Core i5-430M 2.26GHz
RAM: 4GB DDR3
Screen: 15.6″
Weight: 5.54lbs
Battery: 9-cell
HDD: 320GB SATA II 7200RPM
Warranty: 3-years premium + LoJack
Price: $1,011 + taxes
Now, I know what you're thinking. This is a consumer-level laptop that suffers from all the issues that the HP did. It is about half a pound lighter. Could be lighter if I went with the standard 6-cell battery. I know, putting this laptop up makes me seem very hypocritical or perhaps even appear like one of those people who do not learn from their mistakes. Well, this laptop isn't my top choice. I've included it more to show the price disparity than anything else!
Dell Onyx Adamo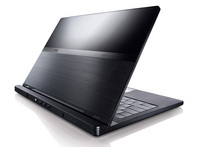 Processor: Intel Core 2 Duo Su9400 1.40GHz
RAM: 2GB DDR3
Screen: 13.4″
Weight: 4.00lbs
Battery: 6-cell
HDD: 128GB Solid State Drive
Warranty: 3-years
Price: $1,395 + taxes
This is a laptop that was recommended to me by Jesús. It is sleek and at least the stock graphics make it look immensely sexy. It has a small form factor and is designed to rival the Macbook Air, although it weighs in at a pound heavier. One drawback is that it is the only laptop in my list that does not have an internal optical drive. I'd have to purchase a USB CD-ROM drive to be able to install Windows, etc. If I chose to get the Onyx Combo Drive, that's another $120 (I think it is actually included in my price above).
HP EliteBook 8440P (WH256UT)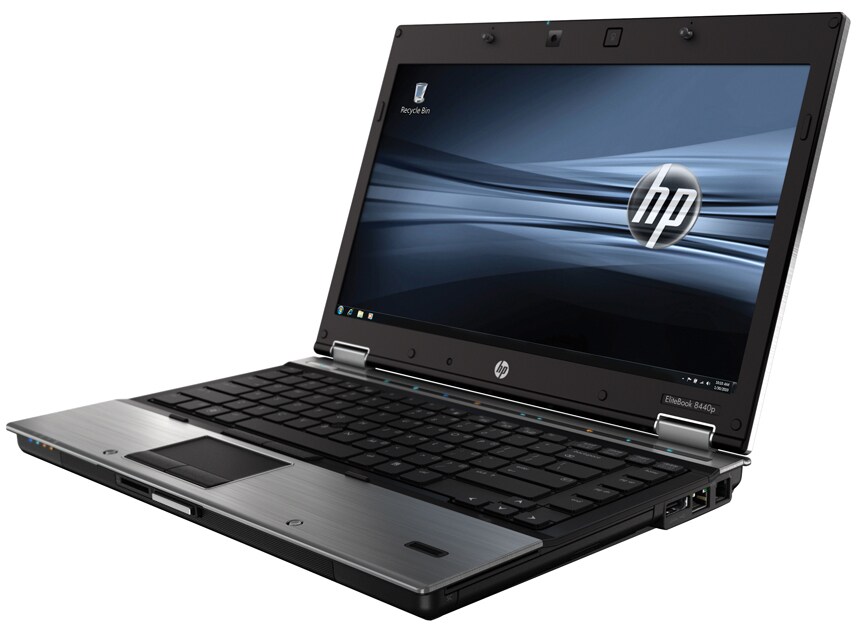 Processor: Intel Core i5-520M 2.40GHz
RAM: 2GB DDR3
Screen: 14.0″
Weight: 5.20lbs
Battery: 6-cell
HDD: 250GB SATA II 7200RPM
Warranty: 3-years
Price: $1,199 + taxes
And the HP option returns. I was very vehement about not investing in HP in my earlier post, but having read a few reviews, it seems HP's busines line (EliteBook) is a world apart from the consumer line Pavilion series. I read several reviews for this unit, and did searches specifically for heat issues, fan problems and other issues. It seems that this EliteBook is a hell of a lot better at handling heat than previous EliteBooks, which were way better at handling them than the Pavilions, to begin with. The downside here is that the machine comes only packed with 2GB of RAM and it's still quite heavy (5.20 lbs) compared to the Adamo. If I recall (and I will verify this) my HP dv5z-1000 weighed in at around 5.8lbs.
Sony VAIO CW (VGN-CW290)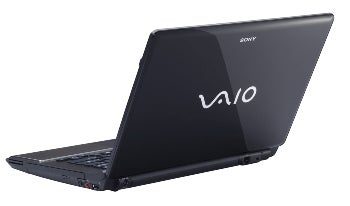 Processor: Intel Core i5-520M 2.40GHz
RAM: 4GB DDR3
Screen: 14.0″
Weight: 5.30lbs
Battery: 6-Cell
HDD: 320GB SATA II 7200RPM
Warranty: 3 years
Price: $1,129 + taxes
This is the first time I've looked at Sony for a laptop. Again, this is slightly heavier than what I'm interested in, but it's got a good spec sheet. It's coming in at $70 less than the HP EliteBook, although the finish looks a lot more plasticky compared to the aluminum finish that the EliteBook supposedly has.  Otherwise it seems like a good deal–in fact it is the only deal on the Sony VAIO line that seemed anywhere near affordable. Given that Sony is a luxury laptop line to begin with, I'm hosting that their general consumer offerings are better than their counterparts from Dell and HP.
So that's part 1. Part 2 will probably contain a few Mac offerings as well as a few of the less powerful, more portable offerings. I'm hung between getting a computer that is really light because I don't want to end up with a Tablet PC-like Visual Studio experience.